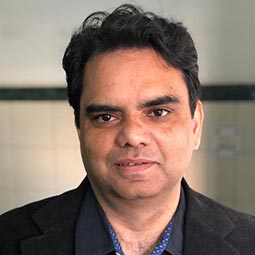 Dr. Anil Gupta
MBBS, MD, General Medicine
---
Department
Medicine
Honorary Post
Senior Consultant
About
Dr. Anil Gupta is a General Physician and has an experience of 21 years in this field. Dr. Gupta completed MBBS from G R MEDICAL COLLEGE, GWALIOR in 1997 and MD – General Medicine from Shyam Shah Medical College, Rewa in 2000.
He is a member of A.P.I.
Expertise
Medicine
General Medicine
Area(s) Of Interest
General Medicine
Procedures Performed
General Medicine
Treatments/Procedures Offered
General Medicine
OPD
Schedule
Days
General OPD
Private OPD
Monday
N/A
N/A
Tuesday
N/A
N/A
Wednesday
N/A
N/A
Thursday
N/A
N/A
Friday
9.00 a.m. to 1.00 p.m.
N/A
Saturday
N/A
N/A
Sunday
N/A
N/A
Phone:
+91-11-23972425 Ext: 307
Room No.
07
Note : Above information are subject to change without prior information. kindly contact department reception.