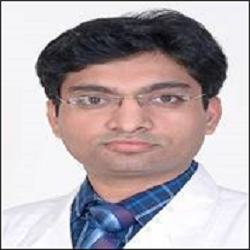 Dr. Devendra Kumar Agrawal
MBBS, MD, DM-cardiology
---
Department
Cardiology
Honorary Post
Consultant
About
Dr. Devendra Kumar Agrawal is a renowned Cardiologist and Aortic Valve Surgeon in Delhi. He has 15 years of experience in medical field. He is a prominent member of Cardiological Society of India (CSI).
Area(s) Of Interest
Procedures Performed
Treatments/Procedures Offered
OPD
Schedule
Days
General OPD
Private OPD
Monday
N/A
N/A
Tuesday
N/A
N/A
Wednesday
N/A
N/A
Thursday
10:00 AM - 11:00 AM
N/A
Friday
N/A
N/A
Saturday
N/A
N/A
Sunday
N/A
N/A
Phone:
011-44333333
Room No.
1
Note : Above information are subject to change without prior information. kindly contact department reception.