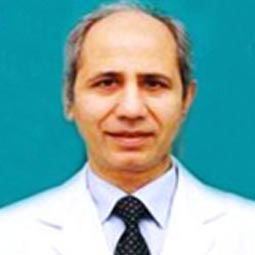 Dr. Pankaj Anand
MBBS, MS - Orthopaedics
---
Department
Orthopaedics
Honorary Post
Senior Consultant
About
Dr. Pankaj Anand is senior Orthopaedic Surgeon and practices at Tirath Ram Shah Hospital, Delhi.
Moto
"My experience is coupled with genuine concern for my patients. All of my staff is dedicated to your comfort and prompt attention as well."
He offers the best possible treatment and care to its every patient. He majors in the disorders of musculoskeletal system including muscles, bones and joints.
He offers the following services:
Orthopedic assessment of bone, joint and soft tissue disorders.
All types of injury treatments and Arthroscopic procedures for various parts of the body like, knee, hip, etc.
Provides the highest levels of medical and professional expertise along with the patient care.
All kinds of correctional procedures for deformities.
Use both surgical and non surgical means to treat musculoskeletal problems of the patients.
Spine:
The medical treatment involved under this surgery deals with the diagnosis, prevention, treatment and rehabilitation of the disorders affecting the spinal cord. It is a unique sub specialty of Orthopaedic and Neurosurgical surgery. The specialists have focus towards reducing or completely removing the pressure of mechanical compression. It is a very sensitive area and thus requires attention to the minutest detail, along with rich knowledge about the treatment.
Joint Replacement:
The surgery consists of replacing the ailing or the diseased joint surfaces with either metal or plastic components which are shaped to allow continuity in motion. The surgery is either a partial surgery or a Total Replacement surgery. The hospital offers knee and hip replacement.
Expertise
Joint Replacement
Knee Replacement
Hip Replacement
Spine Surgery
Trauma
Area(s) Of Interest
Joint Replacement, Knee Replacement, Hip Replacement, Spine Surgery
Procedures Performed
Joint Replacement, Knee Replacement
, Hip Replacement, Spine Surgery
Treatments/Procedures Offered
Joint Replacement, Knee Replacement
, Hip Replacement, Spine Surgery
OPD
Schedule
Days
General OPD
Private OPD
Monday
9.00 a.m. to 11.00 a.m.
N/A
Tuesday
9.00 a.m. to 11.00 a.m.
N/A
Wednesday
N/A
N/A
Thursday
N/A
N/A
Friday
9.00 a.m. to 11.00 a.m.
N/A
Saturday
N/A
N/A
Sunday
N/A
N/A
Phone:
+91-11-23972425 Ext: 305
Room No.
5
Note : Above information are subject to change without prior information. kindly contact department reception.