Diplomate of National Board (DNB) Program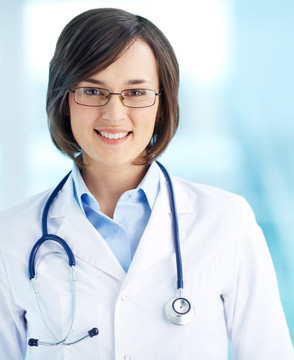 The National Board of Examinations was established in 1975 with the prime objective of improving the quality of the Medical Education by elevating the level and establishing standards of post graduate examinations in modern medicine on an all India basis. There are more than 149 recognized Medical Colleges in the country. In addition to Postgraduate teaching institutions under MCI, there are 450 accredited institutions imparting training in various Broad and Super specialities for the award of postgraduate qualification in Broad and super specialities.
The Board at present conducts postgraduate and postdoctoral examinations in 54 disciplines approved by the Board for the award of Diplomate of National Board. The Medical Council of India has laid down standards for post graduate examinations conducted by various medical colleges and affiliated to concerned universities and other institutions, yet the levels of proficiency and standards of evaluation vary considerably in these institutions.
The setting up of a National Body to conduct post graduate medical examination was intended to provide a common standard and mechanism of evaluation of minimum level of attainment of the objective for which post graduate courses were started in medical institutions. Moreover, intra country and international comparison is facilitated with the availability of commonly accepted evaluation mechanism.
Recognization of DNB Qualifications
The Nomenclature of the degree awarded by the National Board of Examinations is called the "Diplomate of National Board". The list of recognised qualifications awarded by the Board in various Broad and Super specialities as approved by the Government of India and included in the First Schedule of IMC Act 1956. .
The Diplomate qualifications awarded by the National Board of Examinations have been equated with the postgraduate and post doctorate degrees awarded by other Indian Universities by the Government of India, Ministry of Health and Family Welfare; vide their notifications issued from time to time. The holders of Board's qualification awarded after an examination (DNB Final) are eligible to be considered for specialists post in any Hospital including training/teaching institution.
Program Details
Considering immense clinical material and opportunity for teaching and training of young doctors, the hospital has recognized and accredited for DNB Program by the National Board of Examination, Govt of India in the specialities mentioned below. Nearly 100 % of results are the testimony to our commitment towards training and teaching of young doctors.
Admissions to DNB Program are done by National Board of Examination (NBE) through National Eligibility cum Entrance Test (NEET). Please refer to NBE website (www.natboard.edu.in) for more details.
The Hospital has been running DNB program in the following specialities:
DNB – Obstetrics and Gynaecology – 2 Seats
DNB – Pediatrics – 2 Seats
DNB – General Medicines – 2 Seats