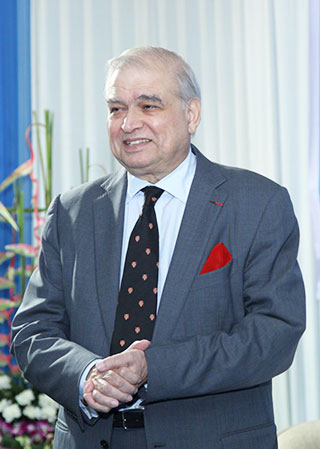 Charity and the pursuit of excellence are the two fundamental ideals that provide us impetus to focus on the well being of the patient who is our primary responsibility. We have an obligation to provide the best possible treatment, delivered most efficiently, in the shortest possible time span and at minimum cost.
We are relentlessly building the bedrock of excellence in the Hospital by continuously refurbishing its spaces, installing the modern medical equipment and injecting professionalism and dedication in our management team, so that our panel of doctors can discharge their duties and responsibilities in an academically stimulating and hassle- free environment.
The objective of Tirath Ram Shah Hospital would be to provide solace to the suffering humanity with a healing, soothing and humane touch.
The outbreak of pandemic has been a reminder to all of us of the immense importance of having robust healthcare systems and infrastructure. In these very difficult times we are proud that Tirath Ram Shah Hospital has set a benchmark by providing the highest clinical care to covid patients, as it is evident from the recovery rate of our patients.
I would like to thank all for believing in Tirath Ram Shah Hospital. " Our motto is excellence delivery of healthcare to treat, prevent and cure illness."