Lala Puran Chand Sawhney Emergency Department
Emergency Department is a specialty that involves Emergency Specialized Doctors who can manage all type of emergencies starting from acute heart attack to Stroke and sepsis as well as trauma. TRSCH Emergency department is well-equipped with essential life support systems and are managed by highly experienced doctors and trained nurses round the clock.
The team focuses on providing the care to the patients starting from the time they get called for as they start guiding relatives to care for patients even before they reach to them. Once they reach patient gets all care on route to safely reach to the hospital for ongoing specialist care. This improves the chances of patient survival. Our Emergency department is operational 24×7.
NICU/PICU/HDU
24×7 Emergency Services
Anesthesia – 24×7 A team available in OT & ICU
Modular OT
Ambulance Services
Triage
Poisoning
Trauma Care
Medico-Legal Evaluation
Defibrillator and Cardioversion
Intubation and Ventilation (Invasive and Non-Invasive)
BLS and ACLS trained personnel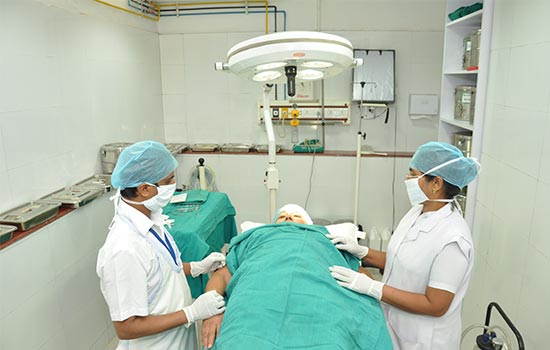 Intensive Care Unit (ICU)
17 bedded well equipped ICU Services
Ventilator Care (Invasive and Non-Invasive]
Defibrillation
Infusion Syringe Pump
CVP
ABG and Electrolyte analysis
BLS and ACLS trained personnel
Modular Operation Theater
General Surgery
Laparoscopic Surgery (Gall Bladder,Hernia, Appendix etc.)
Orthopaedics (All major Orthopaedics procedures including Joint Replacement Surgery)
Urology
ENT & Ophthalmology
Plastic and Burns