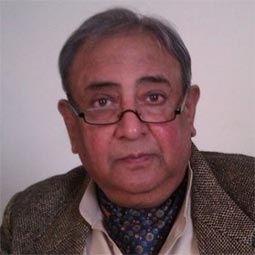 Dr. Sudhir Krishna
MBBS, MS-General Surgery, MAMS - Paediatric Surgery
---
Department
Paediatric Surgery
Honorary Post
Senior Consultant
About
Dr. Sudhir krishna is a Consultant, Senior Pediatric Surgeon with Extensive experience in Neonatal and Paediatric Surgery.
Membership & Associations:
Member: AIIMS Kalyani, West Bengal
Chairman : Working Group on Sterilization Pratices Office of the Principal Scientific Adviser to the Govt. of India
Founder : Child Health Organisation
Expertise
Paediatric Surgery
Neonatology
Area(s) Of Interest
Paediatric Surgery, Neonatology
Procedures Performed
Paediatric Surgery
Treatments/Procedures Offered
Paediatric Surgery, Neonatology
OPD
Schedule
Days
General OPD
Private OPD
Monday
N/A
N/A
Tuesday
N/A
N/A
Wednesday
11.00 a.m. to 1.00 p.m.
N/A
Thursday
N/A
N/A
Friday
N/A
N/A
Saturday
11.00 a.m. to 1.00 p.m.
N/A
Sunday
N/A
N/A
Phone:
+91-11-44333333 Ext: 318
Room No.
18
Note : Above information are subject to change without prior information. kindly contact department reception.